The Judges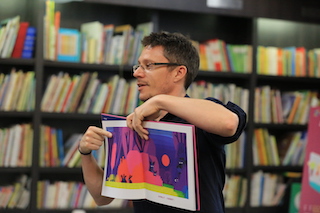 Chris Haughton
Chris is the brilliant author and illustrator of seven children's books including "A Bit Lost", "Oh No George!", and "Well Done Mummy Penguin". His stories and illustrations have captured the imaginations of children across the world and have been translated into 35 languages! Chris is passionate about creating a better world for children, and has created a social business, madebynode.com to connect design and fair trade and make rugs and toys.
Jade Baker
Jade Baker is a primary school teacher in Catford, London where she leads English. She has taught in Lewisham for a decade and holds an MA in Children's Literature from Goldsmiths. She has a long history as an activist, starting at a protest against a coal-fired power station in Nottinghamshire and then the student movement in 2010 against the increase in tuition fees. She is a representative of the NEU.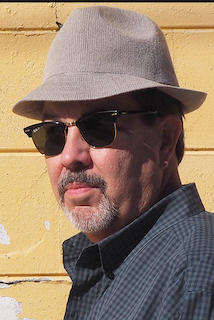 Joe Tankersley
Joe Tankersley is a wandering storyteller, futurist, and advocate for better tomorrows. His previous careers include bartending, filmmaking, and creating magical places for Walt Disney Imagineering.
Kara Laing
Dr. Kara Laing is an engineer who has been a member of XR Engineers and Scientists for Extinction Rebellion (who aim to help scientists with their activism and activists with their science) since 2018. After completing a Ph.D. in Applied Mathematics, she started working as a mechanical engineer, building computer models to help designers make their products better, and now looking for ways to make them more sustainable. In her spare time, she loves immersing herself in the other worlds that books bring.
Katrina Eilender
Katrina Eilender is one of our 2021 Showcase Winners!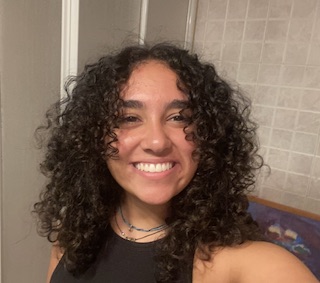 Lea Cortas
Lea Cortas grew up in Lebanon and is now attending Amsterdam University College where she studies film. Growing up in the mountains of Lebanon, Lea has always had a deep appreciation of nature and a love for reading and writing. She has worked on sustainability projects through high school and has her own YouTube channel.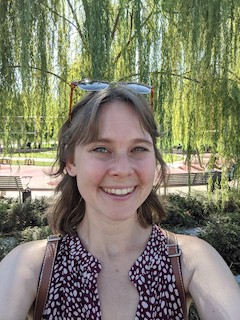 Lovis Geier
Dr. Lovis Geier is an ecologist who loves to incorporate her nerdiness into her works of eco-fantasy and vice versa, incorporating storytelling and fiction into her science communication work. In her academic life, she focuses on population ecology, dispersal, and animal movement in the marine environment - all in front of a laptop because she works in silica, meaning building computer models to do all kinds of fancy things. Her writing life is mostly lived on her YouTube channel Ecofictology, where she talks all about reading and writing eco-fiction and how it can be used as a science communication tool. She hopes to continue bridging these two worlds as she tries to find a way to bring her science to the widest audience possible.
Mona Damluji
Dr. Mona Damluji is an Assistant Professor at the University of California, Santa Barbara studying oil culture and cinema history in the Middle East. She is the author of the amazing children's book "Together", a story of the power of collective action.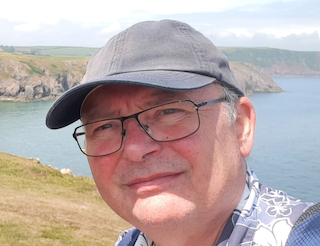 Neil Walker
Neil Walker is a retired health data scientist, now part of the UK's Extinction Rebellion's Data Analysis & Insights Circle, which aims to put the evidence into evidence-based climate activism. Having borrowed his mother's library lending card - this was before YA literature was a thing - he has read voraciously since he was able, choosing books without much attention to genre. He now has a bad (or is that good?) second-hand book habit. However, positive alternative futures remain a firm favourite - which is where Solarpunk comes in!